Your gut health is the unspoken architect of your health and physique!*
Imagine being able to absorb and use more energy from your pre-workout ...
More protein from your protein powder
More nutrients from your healthy diet
What would that do for your fitness goals and your overall health?
SuperHuman Gut bridges this gap and enables you to get more out of your supplements and diet*....
Optimise your gut health for maximum efficiency from the inside out!*
How your gut health is sabotaging your fitness progress!
Did you know that 80% of your immune system depends on your gut?
Did you know that your gut is the secret gateway to MAXIMALISING your gains?
And did you know that poor gut health keeps you from reaching your true potential?
How your body works on the inside has a MASSIVE impact on how it looks on the outside!*
If the below were pre-workouts, would you want to feel more or less of the effects?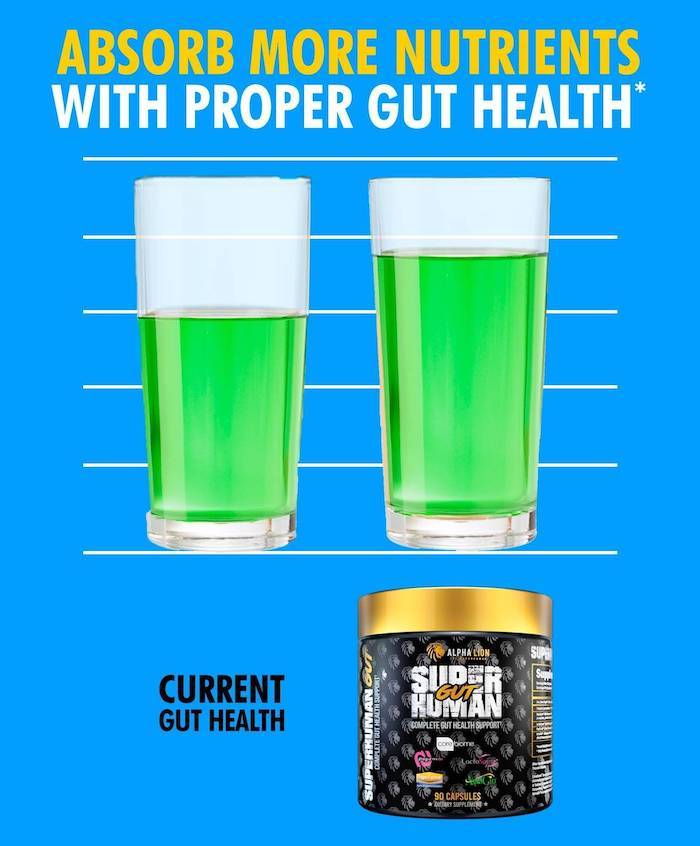 With poor gut health, your body wastes FOUR valuable nutrients it cannot use!*
Consider how much progress you leave on the table...
From your pre-workout to your protein to your entire diet...
And all because your gut is currently unable to absorb all those essential nutrients!
SuperHuman Gut is the X-factor that ensures you can absorb and use the MOST of your supplements and your diet*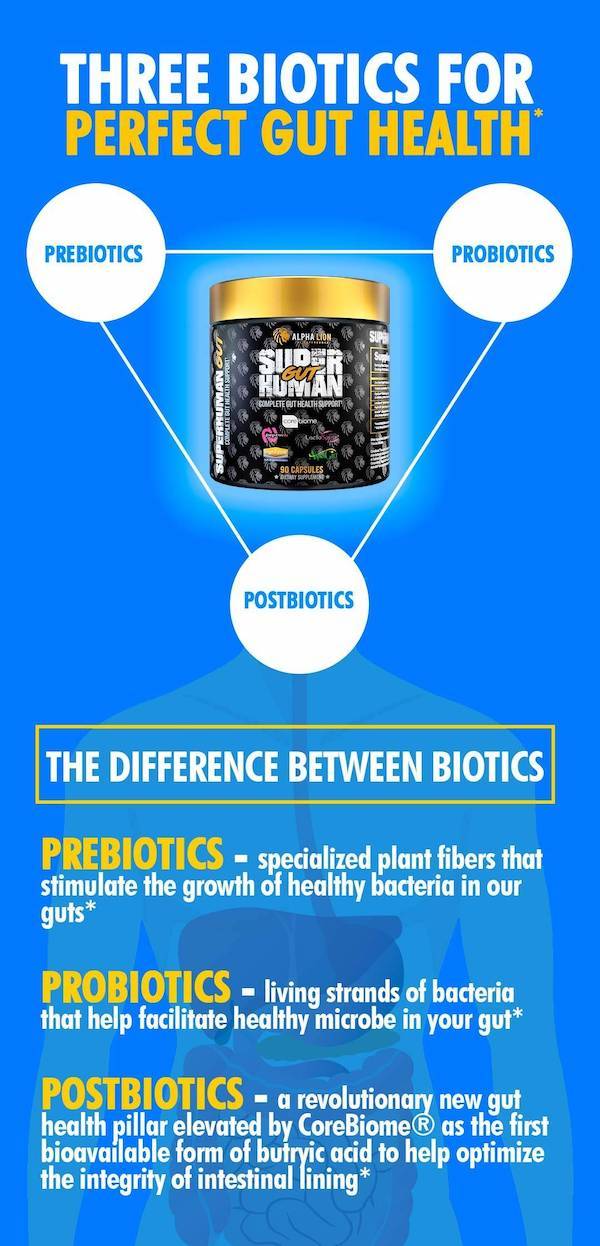 Most gut health formulas focus exclusively on 'probiotics'
Ignoring two other major players that have a huge impact on your body's performance
But SuperHuman Gut is the first supplement to use all three biotics to maximise good gut health!*